中底
HYPEREVA + ENERGYMAX3.0 + TPU + 碳纖穩定片 + Solid EVA
鞋面
超細纖維PU革 + 鞋頭耐磨PU + 雙層透氣網布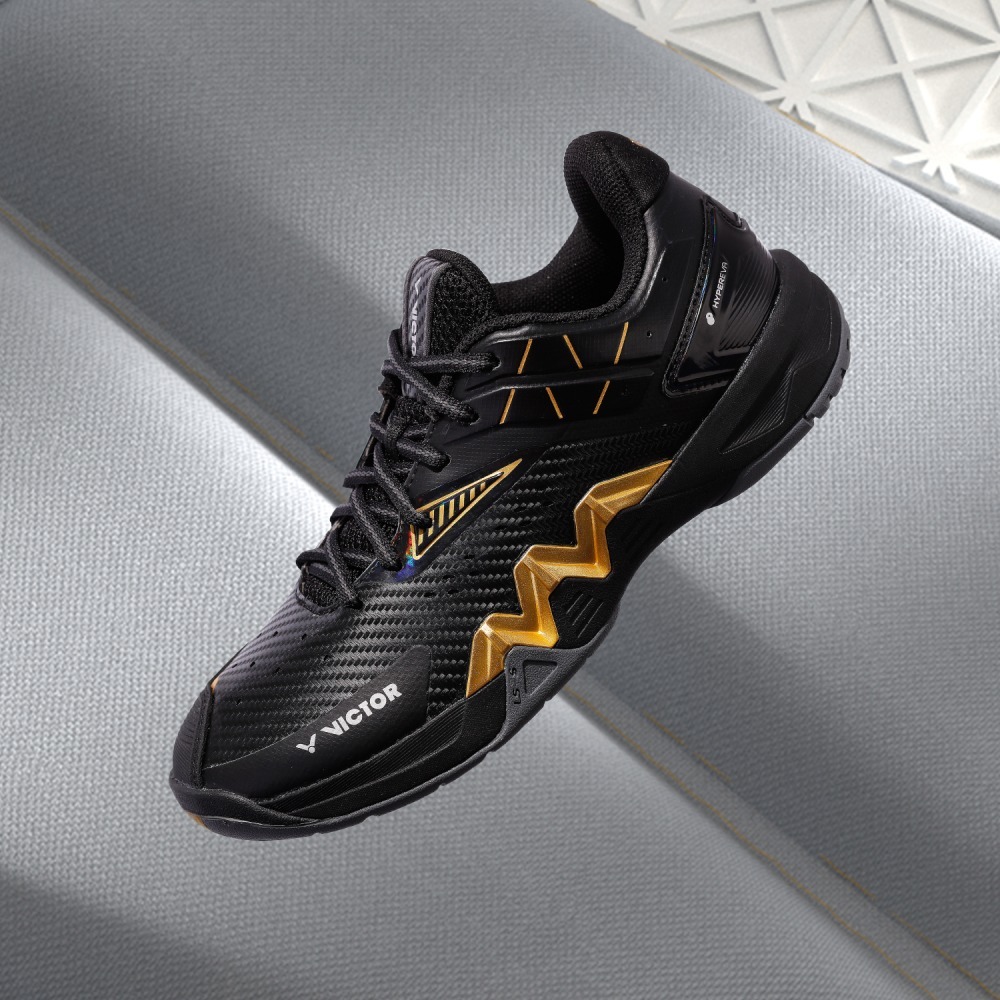 Wider use of HYPEREVA to enjoy its lightness, softness, and elasticity.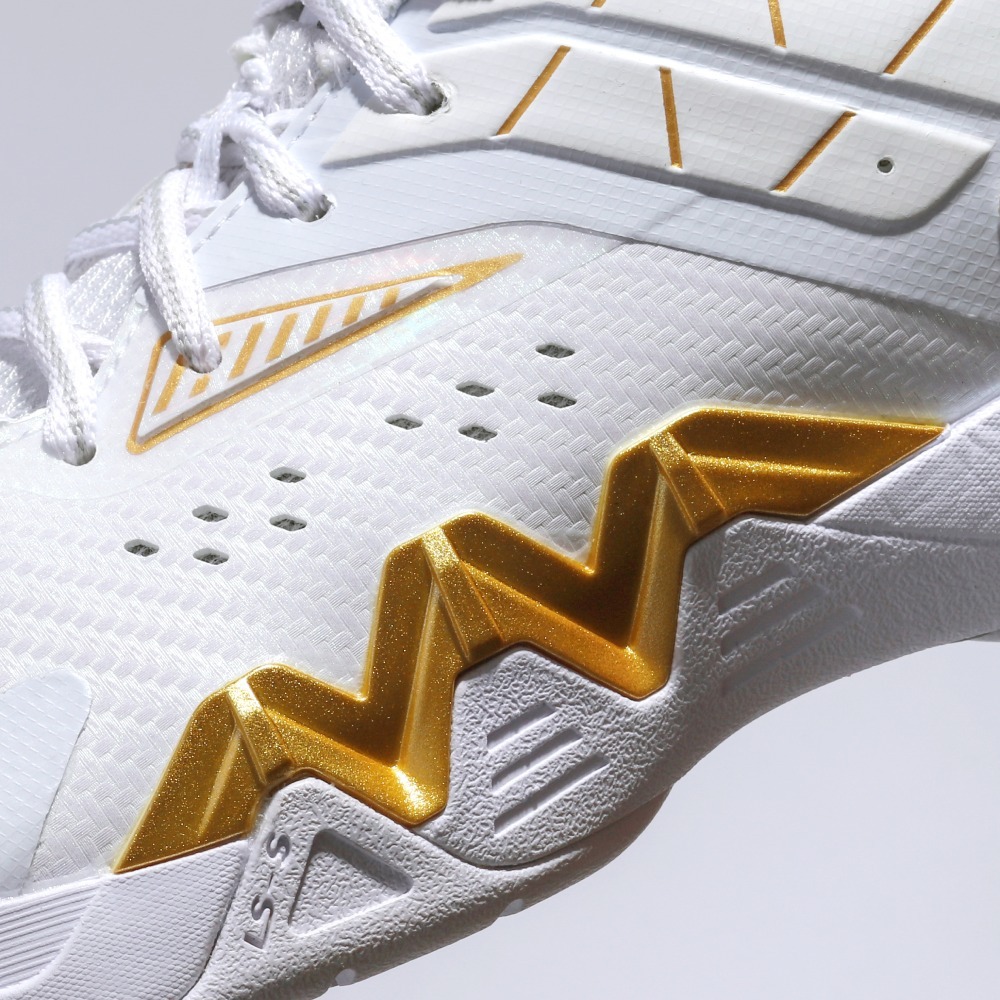 The classic lateral tri-claw design of P8500 provides wider protection and greater support. The 3D tri-claw design has a golden-lacquered finish that will surely steal the spotlight on the court.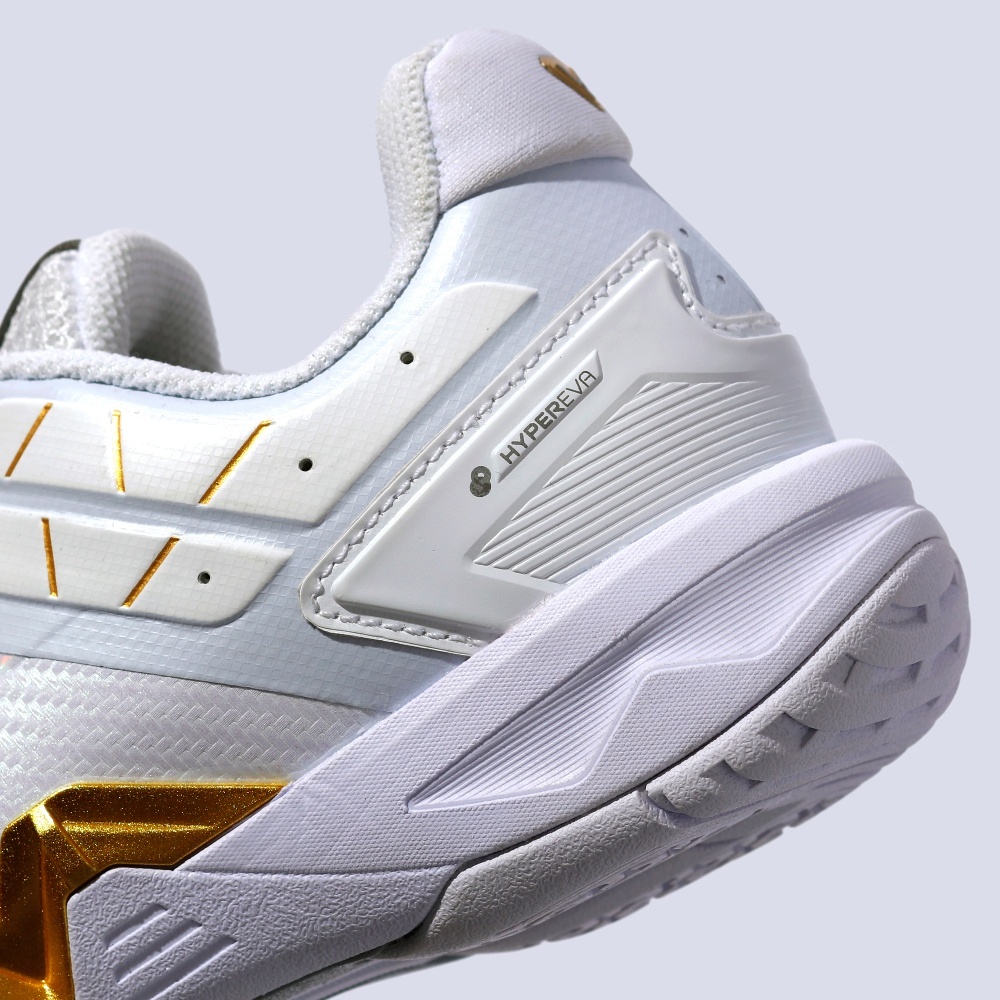 The ankle area keeps the structural design of the previous generation but offers an enhancement to the fitting of the shoes and works as a boost to the support around the ankle.